Uncategorized
Rituals are a feature of all known human societies. They include ceremonies in organized religions, rites of passage, atonement and purification rites, oaths of allegiance, ceremonies, coronations, marriages, funerals and any time-honored tradition like big Sunday Dinners with the extended family. They don't have to be religious. Rituals can be prescribed by traditions of a community or you can create them for yourself!
What's So Special?
So what makes rituals different from a typical action? Simply put, rituals include specific tools like instruments, symbols, clothes, and food, sequences of activities in a predetermined place. Rituals have a predefined beginning, middle, and end. Most importantly, rituals have a big "why," often generated by cultural, familial, or personal meaning. To an outsider, your rituals might seem uncommon or even insignificant, but your Why can change what seems like a regular action to others to a tradition of deep significance. Your Why might include bonding with family, neutralizing anxiousness, reducing stress, preventing health issues, dealing with addiction, or tapping into your true desires and dreams.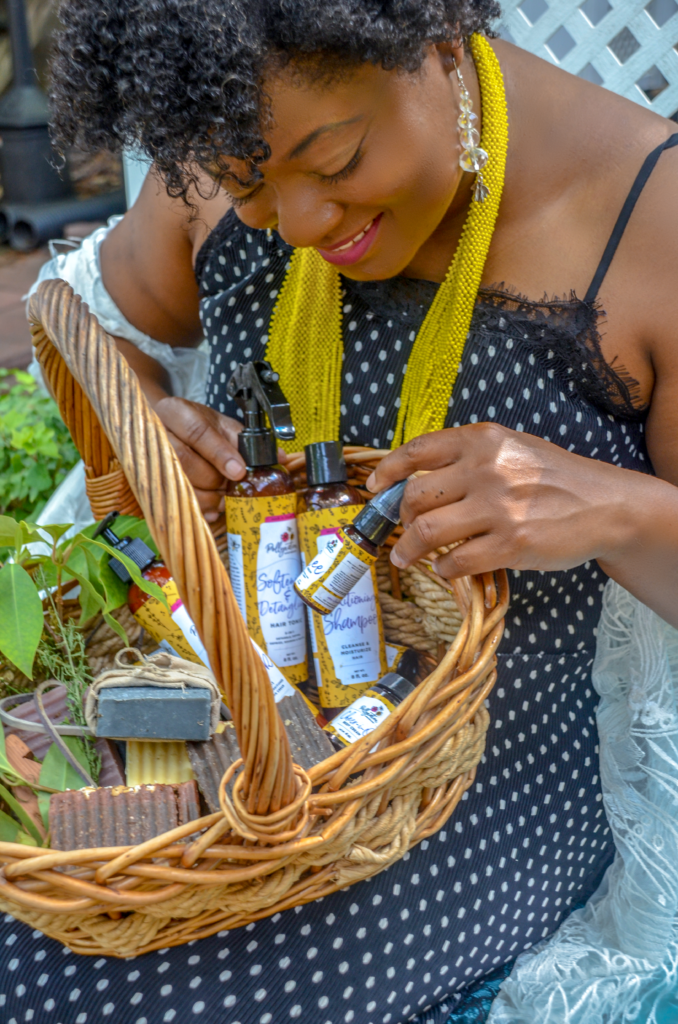 One of my rituals is to have a cup of tea in the morning to start my day, help nourish my body, and reconnect me with Mother Earth. I have a hand in every part of the process; I even make my own blends of organic herbs. For me, many rituals are centered around self-care and treating myself as my Why. For others, a self-care ritual might be eating brunch with your family and heading to a yard sale. It might be ending a busy work week in a soothing bath with your favorite bath bomb. It might be you and your sisters styling each other's hair, listening to music, then shopping at the farmers market for groceries, local specialties, and re-stocking your Pollynation goodies.
Re-working May Rituals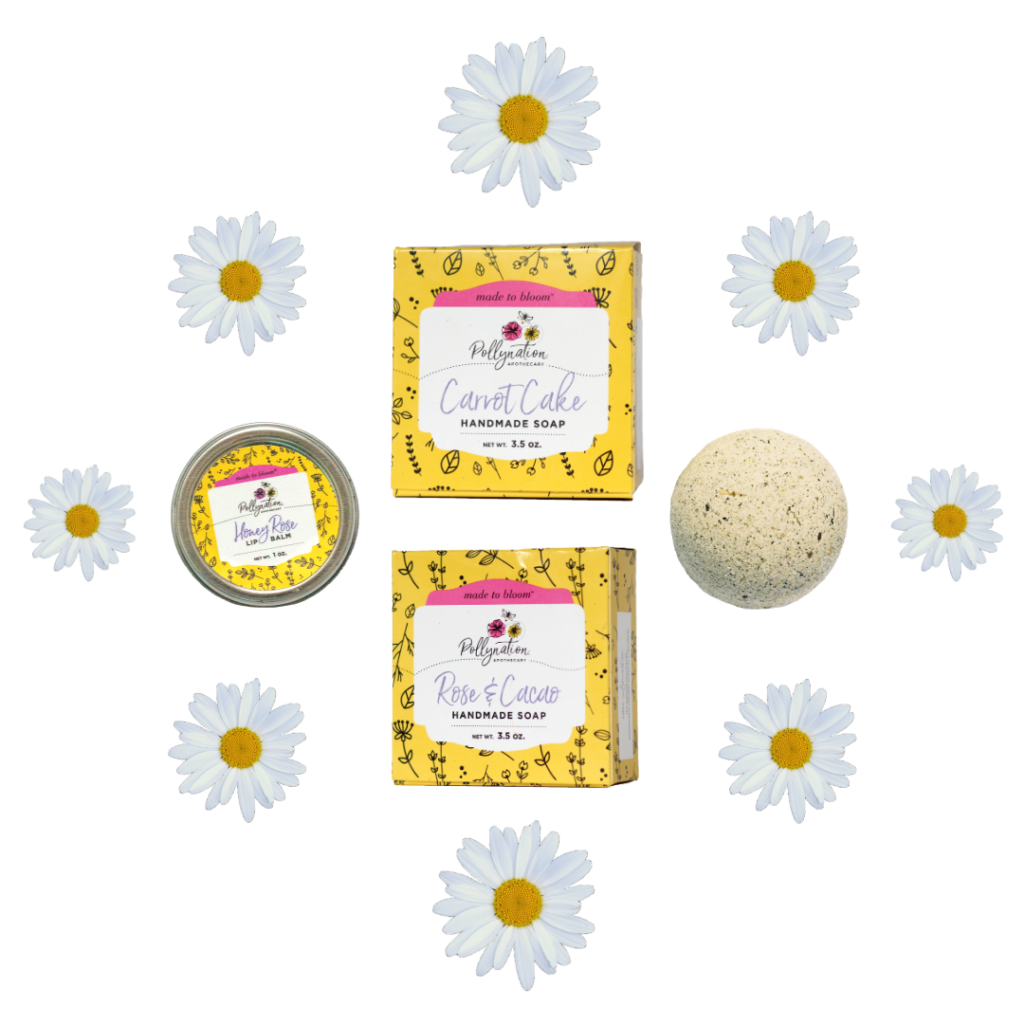 May is always full of holidays, but this year it might be full of new rituals too. In tough circumstances, fresh traditions are born. Typically, Mother's Day is a special family reunion to show gratitude and love for our mothers. This weekend, your family might find unconventional ways to honor your mothers at a distance. Write a heartfelt card, send flowers, or give her the gift of self-care with Pollynation Apothecary's Mother's Day Bouquet. The Tone and Balance Bath Bomb, the Honey Rose Lip Balm, the Rose and Cacao Soap, and the Carrot Cake Soap are a perfect combination for the woman who does it all.
Usually, Memorial Day is time set aside to honor our friends and relatives who have made tremendous sacrifices for our nation. We come together for backyard barbecues, music, parades, and fireworks. This year, we might add some creativity to our smaller dedications. Take out a photo of your loved one, light a candle, and say a blessing. You can cook their favorite meal, make their favorite drink, or listen to their favorite music. Even with changes, your new ritual will always maintain your Why.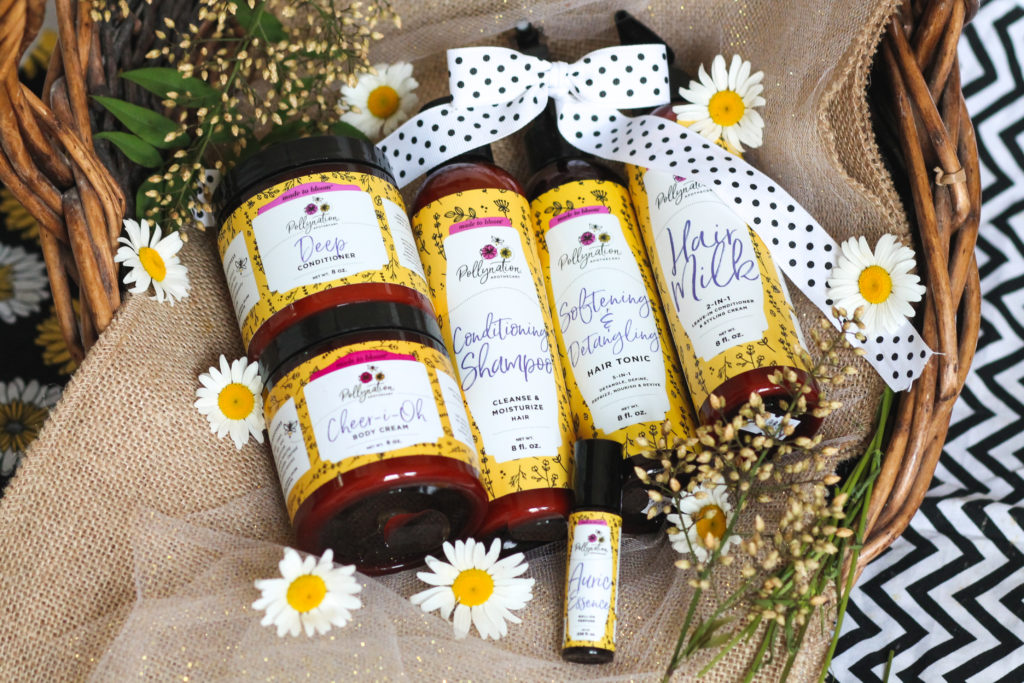 We know making adjustments to your family rituals can be hard. That's why Pollynation Apothecary is starting a few new traditions too! In addition to our Mother's Day Bouquet, we're also doing two huge giveaways of some of our favorite products! You can enter to win a basket including the 8oz. Conditioning Shampoo, 8oz. Deep Conditioner, 8oz. Hair Milk, 8oz. Softening and Detangling Hair Tonic, 8oz. Cheer-i-oh Body Cream, and the Auric Essence by following @pollynationapothecary, tagging 3 friends in our Instagram post, and commenting your Why. The more you share, the more hair and skin care!
The little details of our personal rituals vary, but we all share the benefits of rituals in common. Rituals can help you to gain freedom from limiting beliefs, overcome self-sabotaging behaviors, facilitate internal healing, let go of patterns or relationships that no longer serve you, commit to moving forward in life, seize your inner power, transform your life on multiple levels, feel your best, and as always, bloom into wellness.