We'll help you bloom into wellness, so you can look & feel your best. Use the power and benefits of herbs and natural solutions in a manner that's easily integrated into your daily routine!




Irritation

Bee a Pollinator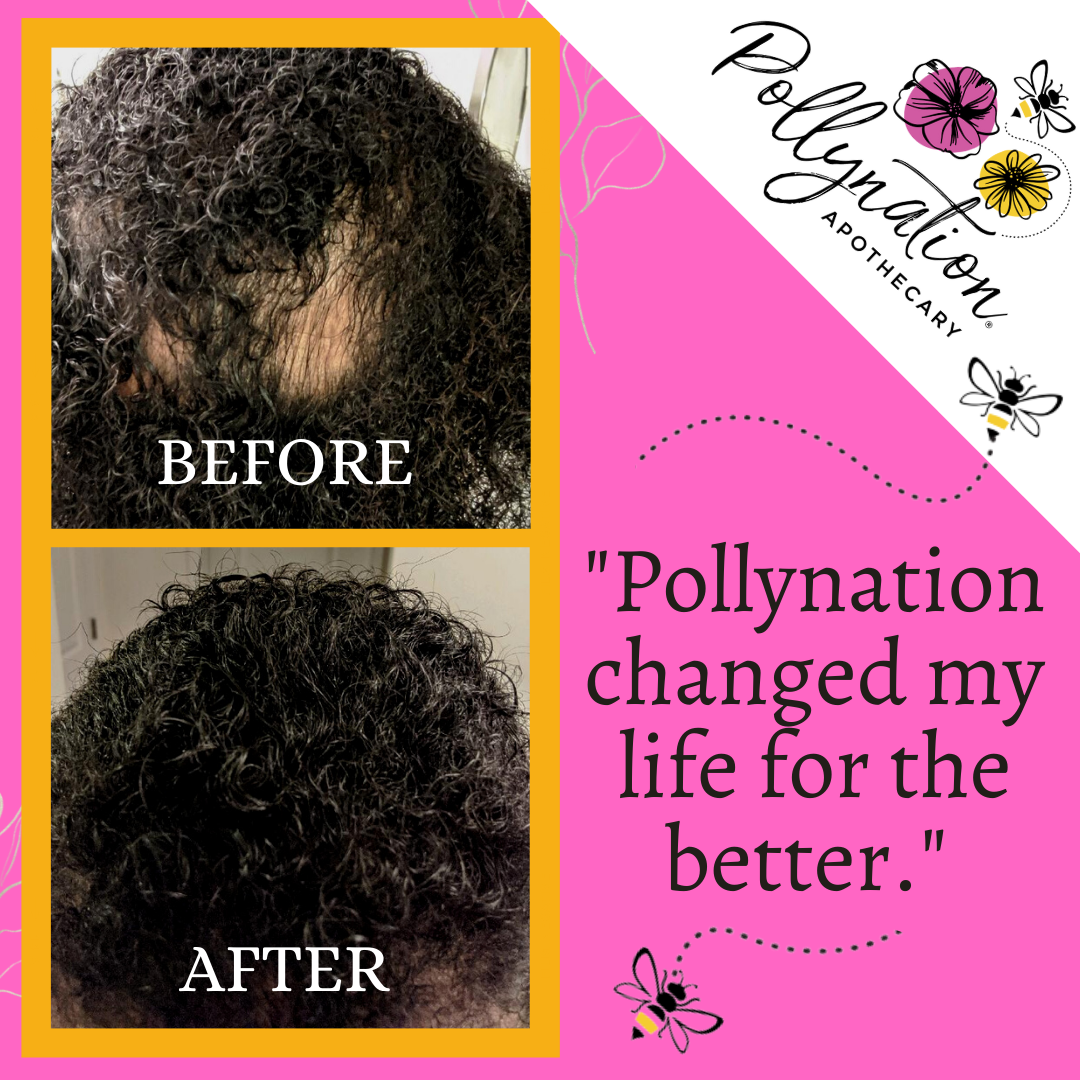 Kelli was experiencing hair loss along with health challenges. Her acupuncturist connected her with our founder, Carli Abram, who recommended the Strengthen & Stimulate Hair Tonic and Hair Butter to stimulate hair growth.
Witness Kelli's amazing hair transformation using our consciously crafted, holistic, plant-based products.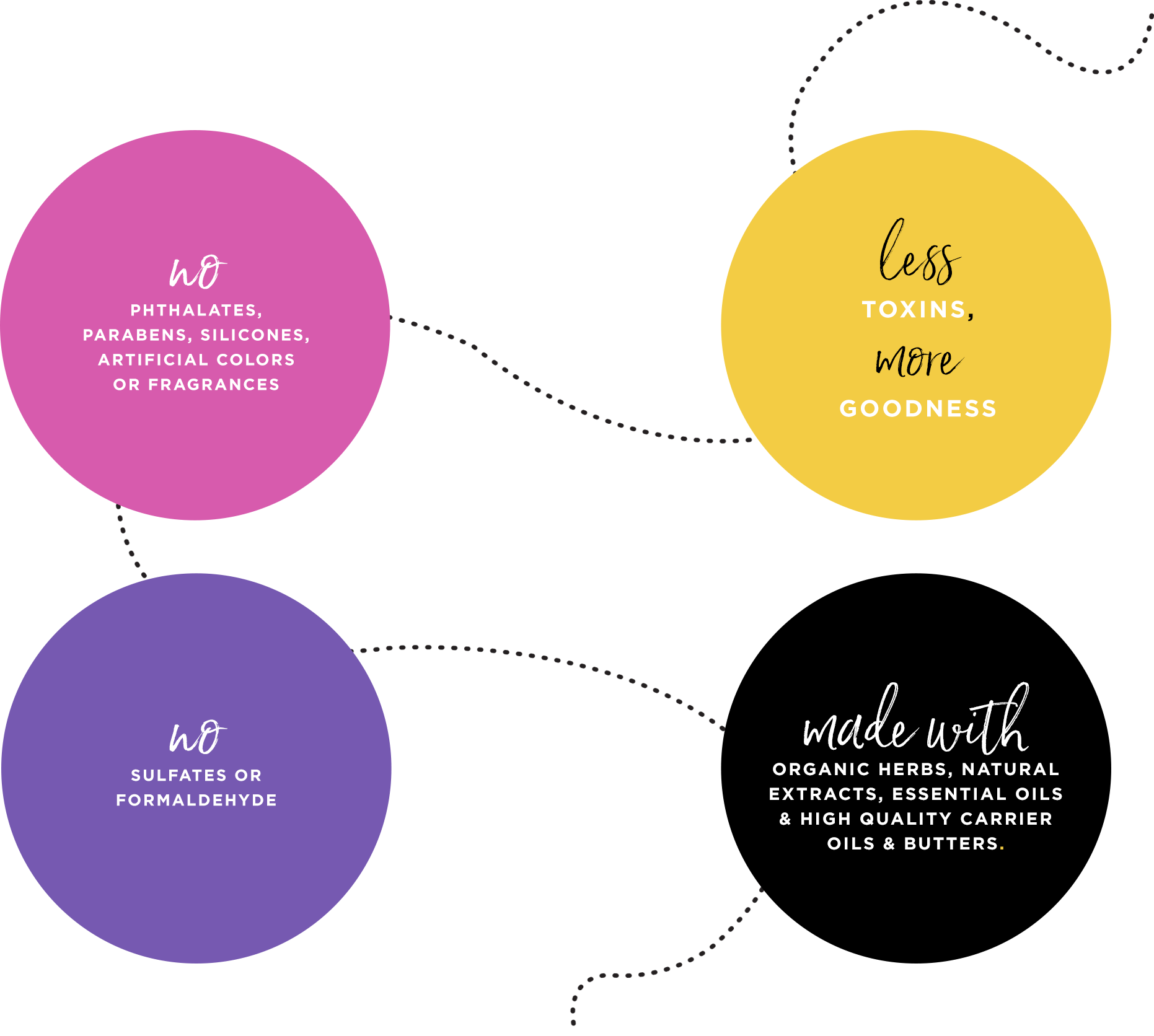 Customize It!
We can customize any product just the way you want it.

Find Us!
Find Pollynation products in a store near you.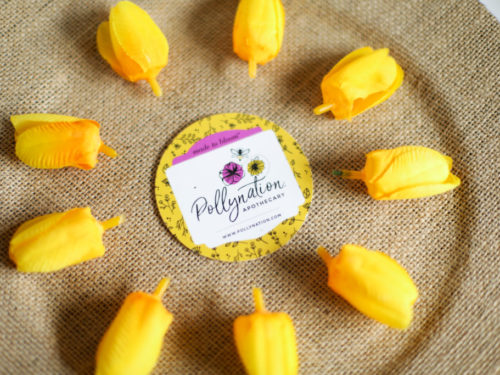 Tips
bloom
confidence
essentials
glow
hair care
holistic
summer
tips
Whether you're losing moisture or feeling the frizz, you can still get the summer flow and glow you're aching for with Pollynation Apothecary's summer hair tips! Charles Bowden says "summertime is always the best of what might be". In that spirit, we are dedicated to helping you look, and most importantly, feel, the best you […]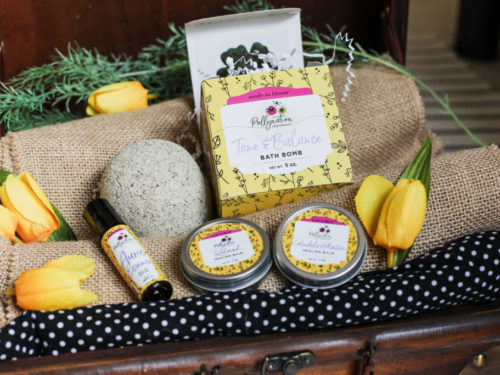 Uncategorized
Once when I was in my early twenties, my European, white, male boss said my hair (in a cute, fresh twist-out style) looked like Medusa. I was shocked, temporarily paralyzed, and totally disappointed in him. I'll just say this: I decided to keep rocking my natural hair to work. I've also had to physically defend […]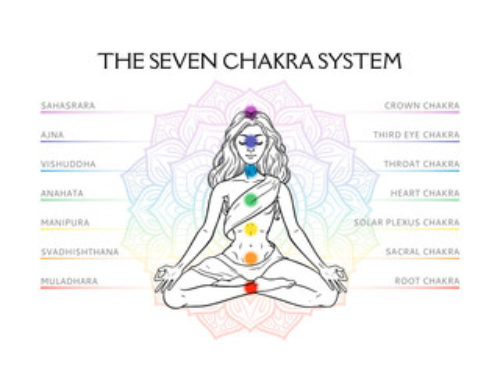 Uncategorized
There's no debating that women are making strides around the world. We are presidents and CEOs, we are educators and entrepreneurs, we are activists and leaders. We are daughters, wives, and mothers. What we all share in common is our identities as women and our sense of femininity. "The Stuff" For millions of women around […]

Bee a Pollinator